Deep mesotherapy - skinboosters
Sodium hyaluronate is a substance that naturally occurs in the skin cells. As we get older, the amount of the substance is reducing, resulting in creation of wrinkles. Injecting hyaluronic acid can significantly slow down the aging process by increasing the density of the skin and restore its firmness. In addition, it restores the ideal physiological environment for increased proliferation and migration of fibroblasts and protects fibroblasts against cytotoxic effects of free radicals.
Make your skin silky smooth and perfectly firm for years.
When to use skinboosters:
To revitalize the skin, especially in "difficult to improve" areas:
sensitive skin around the eyes and mouth,
thin skin on the face and neck,
sensitive skin on the cleavage,
backs of the hands,
for the acne scars treatment,
to treat stretch marks.
And if you:
smoke,
run a busy lifestyle and are expose to stress,
have a grayish, tired and dull skin,
damaged your skin by sun-tanning,
noticed your skin is thin and delicate - as prevention of aging,
want to revitalize the skin and delay the aging process
The treatment is recommended for every woman and man who notice the first changes in the appearance of the skin of the face and body, especially the loss of hydration and firmness. This usually happens after the age of 30. Besides deep mesotherapy can be performed as an additional and complementary treatment among other treatments, such as filling with hyaluronic acid, volumetric lifting and soft facelift, laser treatments, rejuvenation and medical peels.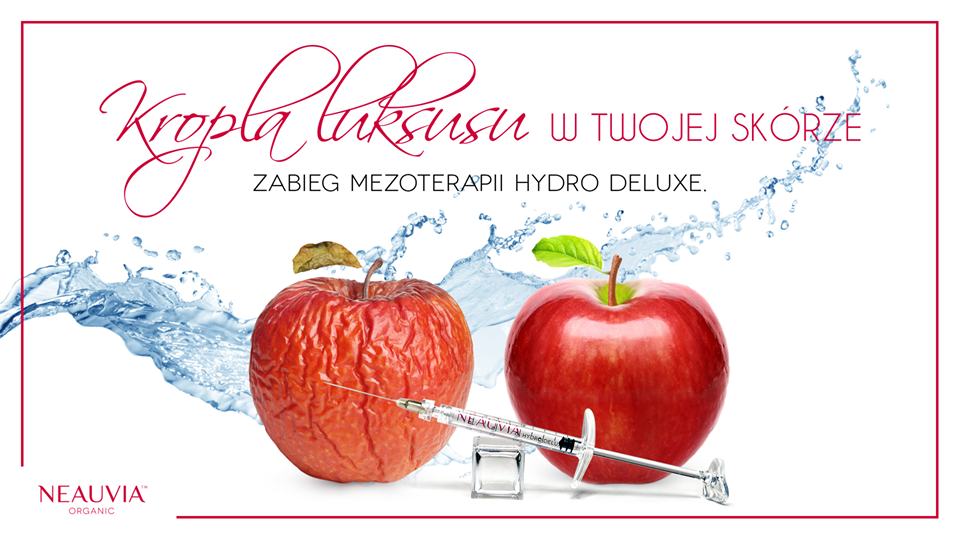 Deep mesotherapy treatment give the following results:
The treatment improves the firmness and hydration of the skin. The skin becomes smoother, more firm and radiant. Dry skin can feel the comfort of moisture and pores in oily skin become less visible. Since hyaluronic acid naturally gradually increases its volume, absorbing water, usually several weeks after a series of treatment the effect is even more pronounced. For some period of time, the skin gradually thickened, because beside the effect of expansion, hyaluronic acid stimulates collagen production. At the end we are getting filled and beautifully firm skin.
The results of silky smooth skin are visible after 3-4 days. We recommend doing four treatments (one per month) and then one reminding treatment every 3 months for patients after the age of 40 and every 5 -6 months for younger patients.
In this category we recommend packages:
The Stimulate & Lift treatment package is an ideal solution for people who care not only for firming and improving the quality of the skin, but also for raising the so-called hamsters and supplementing defects associated with the disappearance of subcutaneous fat. Neauvia Stimulate & Lift is a treatment with preparations based on hyaluronic acid and calcium hydroxyapatite, which rebuilds youth of the skin - immediately and in the long term.
In this category we recommend treatments:
Soft lifting is the most popular mesotherapy treatment that consist of an active skin-moisturizing hyaluronic acid. It is used to prevent and counteract skin aging. It also nourishes the tissues and smooths out wrinkles. Sodium hyaluronate is
Hydrobalance and Hydromax is an innovative method of skin regeneration that provide long-lasting, deep hydration of tissues. This treatment consist of an intradermal injection of the preparation of stabilized hyaluronic acid in a manner similar
In this category we recommend preparation: